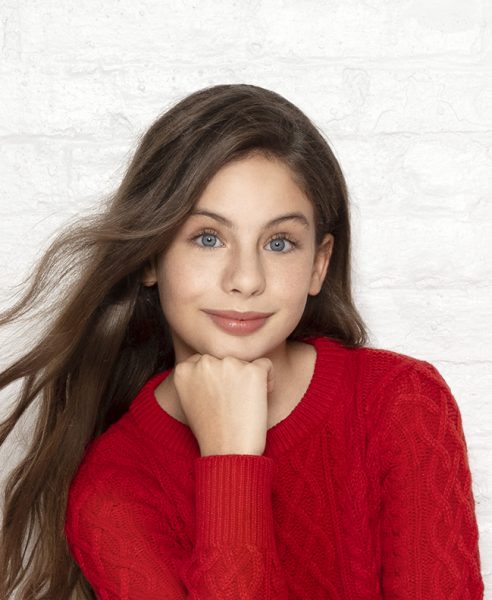 Emanne Beasha is an American singer born in 2008 who has been singing since she was two years old and has always loved performing on stage.
Her first major crowd of 10,000 was when she performed the National Anthem for a spring training baseball game in Port Charlotte, Florida when she was just seven years old.  Soon after, she started learning opera songs from YouTube.
She won Arabs Got Talent in 2017 at only eight years old.  Shortly after that, she was awarded the Golden Superiority Medal from His Majesty King Abdullah II of Jordan following her performance at the 2017 celebration of Jordan Independence Day.  She also received the title "Champion for Children" from UNICEF in support of their efforts in various campaigns.
Since then, Emanne has performed at various local and international events including the Cirque Du Soleil annual fundraiser, "1 Night 1 Drop" in Las Vegas, alongside the famous American singer Jewel. She was also hosted as a guest star on the American TV show "Little Big Shots with Steve Harvey" in Los Angeles.
Emanne was also honoured to perform at the National Cathedral in Washington, DC at the awards ceremony for His Majesty King Abdullah II receiving the Templeton Prize.
In June 2019, Emanne made her debut on America's Got Talent with "Nessun Dorma." She went on to receive the Golden Buzzer from Jay Leno for her operatic version of "Caruso." She continued to surprise with "Ebben Nandro Lontana," then a crossover version of Bryan Adam's "Everything I Do – Quello Che Faro" and her finale performance was the impressive "La Mamma Morta."
Emanne was a top 10 finalist in America's Got Talent season 14. During the Finale Results show, she was honoured to perform "Con Te Partiro" with world-renowned pianist Lang Lang.
In 2019, Emanne signed a worldwide publishing deal with Sony/ATV.
When Emanne is not singing, she enjoys horseback riding, art, tennis, swimming, guitar, hip-hop and ballet. She really loves talking with people of all ages, travelling around the world and learning from new experiences.