Music can play an important part in love and relationships, and one basically affects the other. Having spent many years behind the scenes as an agent and manager representing some fabulous artists, Tara Joseph now finds herself hosting a podcast called For Love And Music. In this intro episode, Tara talks about how she got into the music industry and explains why she named her podcast as such. She also shares the two reasons she moved to Los Angeles and the opportunities she has had since then. Join Tara on today's show to learn more about what's coming on her podcast.
—
Listen to the podcast here:
For Love And Music: Intro Episode
I have some exciting news to share with you all. As some of you may know, I've been releasing shows over the past few months under the name La La Landed, both solo, and duo episodes. Because of the success of the solo episodes, I have decided to branch out on my own. I can only thank the amazing guests that I've had on La La Landed who have given me the opportunity to now go solo, so to speak. You may remember that when I first launched La La Landed, I was releasing my solo episodes under the subtitle, For Love and Music. Why was that? Those were the two reasons that I moved to LA, one for love, I fell madly in love, and two, because of music.  The heart of the music entertainment industry is here in Los Angeles where I now live. So what better title could I come up with than For Love and Music?
To all our audience, welcome to my new solo podcast, which is now officially called, For Love and Music. What can you expect over the next few weeks and months from For Love and Music? As I mentioned, I have been very fortunate to have interviewed some fantastic guests from artists to top executives, composers, and also people that have come slightly left of field and encaptured more of the love than the music. I am excited to be able to bring onto the show some big wigs from Universal Music, some epic composers, songwriters, people in digital media and people who come to music from a different avenue who may be in psychotherapy and use music to help their clients and their patients.
What I'm also trying to get across is I'm not in any way trying to profess to be an aficionado of music.  I'm wanting to share with you the amazing insight that my guests have to offer and some of the things that I've learned along the way over the years that I've been in the entertainment and music industry. Learning, growing, expanding, listening, sharing and hoping that as the episodes progress, you feel that For Love and Music is something that you will enjoy hearing and want to continue being a part of the For Love and Music family. What's exciting is the cross-section of people that I've interviewed and I will be interviewing.
I mentioned a few of the different types of people who would be coming onto the show but I think everyone has such a different outlook. You've got people in front of the camera who feel very comfortable in front of the camera. You've got people behind the camera and I was very much one of those people behind the camera. I definitely wasn't used to speaking into a microphone but from where I was back when I first started interviewing people to where I am now in May 2020, I'm loving this. I feel like it's become second nature to me. The more I do, the more fortunate I feel to be able to do it and be able to share some of the stories that I'm loving listening to.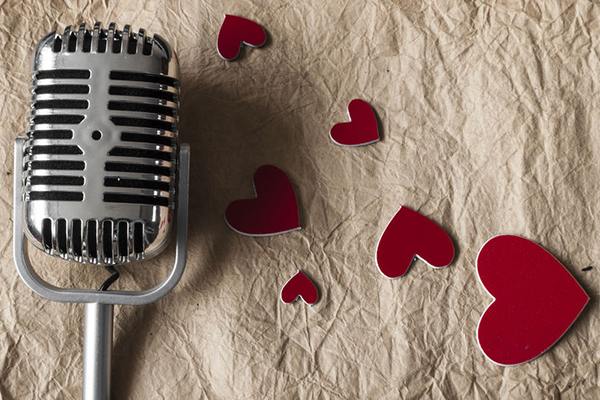 What am I hoping that you, the readers are going to gain by subscribing to the show? I feel very fortunate that over the past couple of decades, I've met some incredible people. By meeting these incredible people, I've learned a huge amount. There isn't a day that goes by that I don't feel like I haven't learned something from simply having conversations with people who come from all elements of the entertainment and music industries.  I feel like I have become a sponge, where every little bit of information that you hear and take in helps you develop and grow. I'm hoping that by listening to or reading some of the upcoming episodes, whether you are an aspiring composer and get some inspiration by a couple of the composers that you'll be hearing or whether you are a clinical psychologist and you want to understand how music can be incredibly helpful to the people that you're trying to nurture and help. Whether you want to be a musician and understand what it means to have a live booking agent at a top agency or a tour manager and what that tour manager's role is? What does it mean to have a manager? What does it mean to be a manager? All of these questions and so much more can be answered in the forthcoming episodes when you tune in to the show.
I have also a very exciting guest who works for a big gaming company and he is the music supervisor. What does it mean to be a music supervisor? How do you even come across a job like that in one of the big gaming companies where quite frankly it's a dream job come true if that's the avenue that you'd like to go down. I have people on the show who have been big pop stars and have decided to change their direction because they got married and had children. Let's reminisce and see what they learned along the way, what ups and downs they had, and how have they developed through the course of their many years on this planet and are now happily entwined within the area of their life that they now happen to inhabit.
If you are an instrumentalist who is trying to break into the music industry, I have a very exciting guest coming onto the show who is one of the biggest instrumentalists in the world. Not only is she a very talented musician but she also has a brain for a business. I feel that I learned a lot from her. Some of what I've taken away from the interview and the time I've spent with her through chatting to her on the show has helped me in certain ways I now operate my business. I'm excited for you to be introduced to her in the weeks to come. This is an exciting time for me, I'm so fortunate and proud that again, a big thank you to those people I've already had on the show, who have given me the opportunity to now launch my own solo show. Thank you to all of you and I hope that some of you will come back on the show again. That would be great. You're always welcomed with open arms and you know who you are.
A little bit about me, why am I doing this and why do I feel that I'm worthy to do this? I'm not saying that I'm anything fabulous. I'm far from it, but I have been in the business for quite a few years. I love what I do. I am primarily a music manager and started off representing actors, at the William Morris Agency in London before it merged with Endeavor and became WME. Having looked after some amazing actors, I then moved into music where in the late '90s, I looked after some fantastic pop singers and then moved into the classical crossover area, which I have to say is the area that I love working in most within the music industry. I don't know why it suits me and I suit it. I have a company called Jam Artists Group. You can find us at JamArtistsGroup.com. If you want to find the podcast on Jam Artist Group, you can go to www.JamArtistsGroup.com/Podcast and that's where you will find For Love of Music.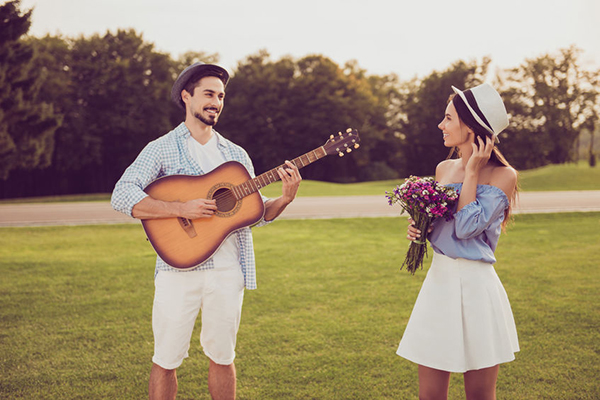 I've am a music manager. I've represented some incredible talent. I still do represent incredible talent ranging from an amazing producer, Patrick Hamilton, who was one of my initial guests on the show. I look after an amazing young singer called Emanne Beasha, who is 11 years old and has the most incredible classical voice and was a finalist on America's Got Talent in 2019. I look after a wonderful tenor called Josh Piterman, who is currently playing the lead role of Phantom in Phantom of the Opera on London's West End. I also look after another four-piece operatic group that I will be sharing with you all very soon. It's very exciting but I'm going to keep that a little mysterious and a little bit hush-hush for now.
I love the industry that I'm in but being a manager is no walk in the park. You have your great days and tough days. I call it more of a vocation because you have to love what you do. You've got your good days when things feel like you're on top of the world where the money is coming in and life is a blast. You have other days where you're not making any money, times get tough and you're on the road a lot of the time but when push comes to shove, there's no other job in the whole world that I would ever want to have. I feel very lucky. I want to share some of the experiences that I've had with you all through For Love and Music and invite you all to enjoy listening to the wonderful guests that I will be having on the show. You can also enjoy listening back to some of the guests that I've already had onto the show. For now, I want to say thank you so much for supporting me. Thank you so much for supporting my new venture, For Love and Music. I'm so excited and I appreciate all the support from everyone who's made this possible. Enjoy!   Keep listening and keep reading. I look forward to connecting with you all soon and introducing you to some truly wonderful and talented individuals. Ciao for now!
Important Links:
Love the show? Subscribe, rate, review, and share!
Join the For Love and Music Community today: