How much music can one mind hold? Having created over 2,000 orchestral and big band arrangements for some of the biggest names in the music industry, Chris Walden is such a prolific composer that it must be his heart that's handling most of the notes. Chris's humongous talent and intense love for music took him away from his native Germany and brought him to Hollywood, where his career blossomed. Nominated for 7 Grammys, Chris joins Tara Joseph as he discusses what it's like working with some of the biggest artists in the world and takes us back to the beginning where it all began.
—
Listen to the podcast here:
The life and career of 7 time Grammy nominated arranger and composer, Chris Walden
Our guest is one of the most talented individuals I've ever had on the show. With seven Grammy nominations to his name, having scored countless movies and TV shows, and created over 2,000 orchestral and big band arrangements for artists including Michael Bublé, Aretha Franklin, Paul McCartney, Streisand. This man is a humongous talent. Let's welcome to the show, the fabulous Chris Walden. Chris, how are you?
Tara, thank you for having me. It's an honor.
It's an honor for me. I like to ask, where are you now?
I'm in my composing room in the Capitol Records Tower.
I haven't had that answer before. How long have you worked out of the Capitol Building and what an iconic piece of architecture that is?
I've been here since 2015. I've always had the writing room and the recording studio. I don't like to work at home. I need to be awake even though I work by myself. I don't have any assistants or any staff and I'm self-employed but I need to go somewhere to work and be creative. I can't work out of my house especially when the kids were younger. It was difficult. I've always had the writing room where we'd go in the morning at 9:00 and come back at 7:00 in the evening. I do it six days a week religiously. I go to work in my little room and I'm by myself in my room. It's nice to be in an environment where other music creators are and where recording sessions are happening. I ended up here at Capitol because most of my recording sessions happened here at Capitol Studios. It was convenient to rent a room here as well.
It must have been slightly less busy within the building because of lockdown and COVID. It must've been a different vibe for you to enter into every day.
As a matter of fact, in March 2020, they did close the building. The record company offices are in the building. They were all sent home and they closed the studios. For the first time in decades, I was working out of my home.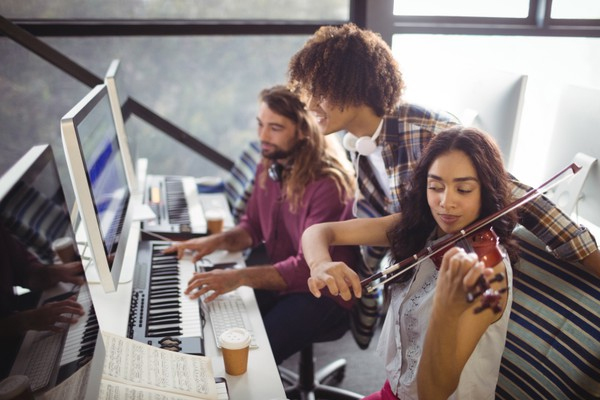 How was that?
The kids are older but it's still challenging because, at home, I don't have a room to myself. I had my little setup on the piano in the living room and it was in the middle of family life. It was challenging to work at home. I'm glad to be back here at Capitol. They opened the building already but the offices are still closed. They opened the studios and my room here on the second floor where the mastering rooms are as well. I'm the only one in the building. They keep the building open at the moment for me. Sporadically, there are sessions happening downstairs in the studios but not very much.
I have to share that behind Chris is a wall full of incredible golden platinum discs. Who are some of those artists behind you?
I have Josh Groban, Barbra Streisand, Diana Krall, Rod Stewart, and Mary J. Blige.
You have worked with some of the most incredible artists that have ever been. When you walk into the room and you've got Barbra Streisand or Bocelli sitting there. That must be quite a moment even if you've done it multiple times.
There is a part of it that never gets old especially if I get to work with an artist that I have admired for years, and then I get to meet them and work with them. It's something special. On the other hand, on some projects, I don't always get to meet the artists. In some cases, I get to meet and work closely with the artists. That always depends on the hooper who the producer is but some producers are very hands-on themselves are musicians like David Foster. Whenever I work with David Foster, there are cases where I don't even get to meet the artist, and that's fine too. I write the arrangements and David takes care of the recording and everything. There are both scenarios where I do get to meet the artists, work closely with them, and then on some, I don't even get to meet the artist.
Tell us some of the ones that you've met that you adore working with.
I've worked a lot with Diana Krall not only on records but also been on tour as a conductor. She is someone who I respect musically and get along with, but also, we established a relationship over the years. We've been working together for many years. That is something special. I have artists that I work with like Michael Bublé or Josh Groban who come back to work with me that I appreciate very much and those are special moments. The most memorable moment working was with Paul McCartney. I only did one album with Paul but there was something special working with him.
He is one of the greatest legends of all time, isn't he?
I do get to work a lot with known artists and not to get a dollar or anything but it has become routine. Paul is above everyone else in terms of his stature and as a legend. I had to pinch myself, I'm sitting next to Paul McCartney on the piano, and we're working out a song together.
Going back to a comment you made earlier about working with Diana Krall for many years. Having a long relationship in this crazy world of the music industry that we inhabit, that's quite something because relationships don't often last that long. It's special when you have that bond and it's been there for many years. Take us back to the beginning of your childhood and how this all began.
I was born in 1966 in Hamburg, Germany. My mother is a classical choir singer and specializing in early Baroque and Renaissance music. From an early age, I remember musicians coming to our house with historic instruments, unpacking them for the rehearsal that was happening in our apartment in Hamburg. As young as 3 or 4 years old, I was fascinated with these instruments that these musicians were unpacking at home. I asked them if I can try them out. I was fascinated with all kinds of instruments playing music from that early age. My parents encouraged and taught me music. I was able to read and write music before I was able to read and write letters. I had lessons in playing the recorder flute as a little kid in early childhood music education. I learned piano lessons beginning at age seven.
Invest in your career.
Click To Tweet
At some point, I rebelled against my mother's aesthetic of music which was only early Baroque and Renaissance music. As my form of rebellion, I was becoming interested in jazz. Not that my mother had anything against jazz but it was music that she didn't know anything about. That was a domain that I could have to myself. I started learning trumpet at age thirteen and started playing in the high school big band. We became passionate about jazz. At age 12 or 13, I also started writing down my little compositions and writing music. Our teacher who led the high school big band wrote the arrangements for the big band himself and they weren't good. I called him out on it and said, "We would love to play some better arrangements. Your arrangements are not good."
This teacher was smart. He said, "If you think you can do it better, try." I did. I did a takedown but I barely tried because I was 15, 16 years old. We didn't have stock arrangements available to buy at that time in Germany for big band arrangements. I started doing takedowns and I brought them to the rehearsal with a high school big band. The teacher said, "That's good. From now on, you'll do all the arrangements." That started my arranging career. By the time I was graduating from high school, I was already making a living playing in wedding bands on the weekends.
We had still the draft in Germany so after I was done with the service, I moved to Cologne and went to a music conservatory. I majored in composition, minor in conducting. I was the only one in my class who was already making a living as an arranger for Radio Big Bands because back then in Germany in the mid-80s, every major German city had its fully employed Radio Big Band. They needed arrangements because they were rehearsing and recording every day. At the age of 19, I became a staff arranger for the Hamburg Radio Big Band. That led to arranging assignments with the Radio Symphony Orchestra in my early twenties.
How did you go from Germany to LA? How did that happen?
Throughout my twenties up until I was 29, I was writing arrangements for all these Radio Big Bands in Germany and Radio Symphony Orchestra. I was also writing arrangements for record dates, recording artists, and German recording artists. One of these recording artists, a singer-songwriter, got commissioned to write a film score but he wasn't a film composer. He hired me and someone else to help him orchestrate and arrange this film score. We all didn't know anything about film music. We did this film and I learned with this film how not to score a film. I learned from these mistakes others were doing. This film became successful. It was nominated for an Oscar in 1991.
It was a scandal story about the fake Hitler diaries. It was a comedy. It was called Schtonk!. That film propelled me into my film composing career in Germany. The producers of that film saw who did the work and hired me for the next film instead of that singer-songwriter which terminated my relationship with that singer-songwriter but it was okay. I was not scoring films in Germany. I did that all throughout my twenties and I was scoring television and films up until I was 29. I discovered that I had accomplished everything there is to accomplish in Germany. I wanted to learn more and have opportunities to broaden my musical horizon. In the mid-'90s, directors and producers wanted minimalistic music because the budgets were so small but also, they want it music that doesn't show too much emotion because Germans have problems with showing emotions anyway.
I wanted to write lush emotional big orchestral music for films. I felt I didn't have that opportunity in Germany because that kind of music that I wanted to write was not asked for in Germany. I decided to go to a place where this music that I wanted to write is in demand and is asked for which was Hollywood. I asked my back then-girlfriend if she would move with me to Los Angeles. She said yes, she would do that. The two of us moved to Los Angeles in 1996. She's now my wife and we have two kids. Once I got to LA, I didn't start right away.
I thought it would take 4 or 5 years to get into the business. In the first year, it looked like everything was going smoothly. I had only one contact. I knew one television movie producer who I was referred to by a friend who gave me the opportunity to score two television movies in my first year when I came to Hollywood. One for ABC and one for CBS. That was when the major networks still had their Sunday Night Network Movie. Along came reality television and all the networks went away with producing Sunday Night Network Movies. This producer that I had worked two movies for quit the business. Since that was my only contact, I had no work. I had got to LA a year before, the kid on the way and just married, and I did not earn a single American dollar for the next four years.
Luckily, I still had some work from Germany. I was still scoring a television series in Germany and they were sending me the tapes to Los Angeles. I would write and score the music in Los Angeles and send them back on timecodes so that kept us afloat for the next four years. What broke the ice or gave me a little breakthrough is with the musicians that would come to me after recording sessions for these German projects which I recorded in Los Angeles. These musicians would come to me and say, "We love the music that you write." At first, I thought, they're saying that to schmooze me, but they said, "We mean it. We would love to play the music that you write for yourself."
I said, "How do we do this?" The musician said, "We have rehearsal rooms here at the Musicians' Union in Hollywood. Why don't we get together once a month? You bring some of your charts that you experiment with and we play them down." This is how my Big Band started to rehearse Big Band at the Musicians' Union. We'd do that for two years and then we had enough repertoire. I said, "Let's play a gig." We played a gig at a jazz club in Los Angeles. A little bit later, I had a windfall because the television series in Germany was picked up for something like syndication. It wasn't a daily rerun that gave me some royalties.
'A house will never buy your synthesizer but a synthesizer will eventually buy you a house.' – Hans Zimmer
Click To Tweet
Instead of buying a bigger house, I invested that money into recording an album with my own Big Band. If you're investing money into jazz albums, this is the money that you never see back again. I did it as a passion project but that album got nominated for two Grammys. Suddenly, people were speaking about it. David Foster took notice of me. He came to a gig once and asked me during the break if I had ever written for strings. I said, "Yes, I have written for strings." He then said, "Come to my studio. I have some work for you." Step-by-step and little-by-little, one thing led to another.
I love hearing the journeys that people have been on to get them to the places they are in their lives. It's fascinating because everyone's story is a little different. One thing that has aligned the number of the different guests that I've had onto the show, which is a coincidence because the show is called For Love and Music, is that love and music have come together in important ways. They've collided to get people to Los Angeles. I came to LA for Love and Music. Many of my other guests have as well. It's bizarre that many people have that in common.
It's the common thread. It's interesting to hear how you observed that.
It's true. As I've said earlier, you've worked with some incredible performers, but you've also done all of the music or the arranging for the Oscars Academy Awards which must be so much fun. How many years ago?
I've been the lead arranger for two years but I've worked on the Oscars for 7 or 8 years as one of the arrangers. I'm not doing this all by myself. This is too much music for one person to write. As the lead arranger, I write the majority of the music and the most corner pieces of the show but I have a team of 8 or 9 arrangers every year to work with me on that show. It's a lot of music to write but I'm overseeing them as well.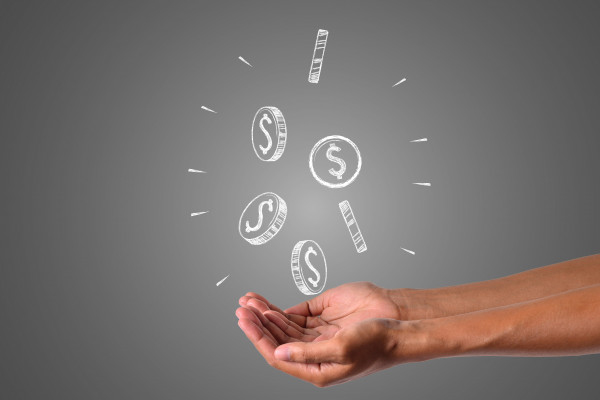 The National Anthem arrangement at the Hollywood Bowl for Jennifer Hudson, did you do that on your own, or did you have a team of people?
That's a one and a half minute piece that I did by myself for the Super Bowl. The music director for that was Rickey Minor who was also the music director of the Oscars. He hired me to arrange the National Anthem for Jennifer Hudson.
I watched that on the video footage that you sent to me. She's got an amazing voice. Chris kindly sent me some footage of a number of the different performers that he's worked with. It's quite mind-boggling. We go from Barbra Streisand, Ariana Grande, Rod Stewart, Aretha Franklin, Christina Aguilera, and Josh Groban. Who haven't you worked with that you would love to work with?
There are still a lot of people that I haven't worked with that I would love to work with. Not necessarily all famous people but there's one musician that I admired for a long time. I never had an opportunity to meet or even work with him which is Pat Metheny. I would love to work with Pat Metheny once. He is a fabulous jazz guitarist. I love his music and I would love to collaborate with him.
Pat, I can put you in touch with the man himself with Chris. I reckon you'll get a call when this comes out. You were saying about your Big Band and you were Grammy-nominated. Is that for Home of my Heart?
That was the album that got two Grammy nominations.
That's what opens many doors.                        
It did. There was not one single incident that opened all the doors in my career that were smaller breaks that always opened the door somewhere and succession of various little breaks that led to where I am. Having my own Big Band presented me with a few opportunities like this or led to a few events that gave me a little breakthrough here and there. Another one that also had to do with my Big Band was when I was doing my own Big Band albums. I always chose not to do on the cheap side even though I would never see the return directly. Even those albums, I always decided to do with the best resources I can do in a good studio with Al Schmitt as a recording engineer to get the best results.
I didn't want to do it on the cheap side. I was mixing one of my Big Band albums at Capitol Studios downstairs with Al Schmitt and he likes the studio door open and the music leads into the hallway. We're mixing one day and suddenly, someone walking down the hallway, "Here's the music," and pokes his head into our studio. He recognizes Al. He said, "That's great music, who wrote that?" Al points to me. I'm standing behind Al and said, "Chris Walden wrote that. This is Chris Walden." That person turned to me and said, "Do you want to work for American Idol?" I said, "Sure." He said, "I'll call you." That was Rickey Minor. That would not have happened if I would have taken my Big Band to some small studio that is cheaper where I'm not exposed which is not frequented by people of that caliber.
It makes sense to invest in your future which is what you did.
Invest in your career was something I strongly believed in.
That's good advice for any youngsters that might be reading in because I always ask what advice would you give to people who would like to be in your shoes. That's an important point.
That's one of the main pieces of advice I always give to students and people who are asking me. Invest in your career. If you recording your music, do it in a place where it's more likely you get to interact with other people that might be helpful for your career. My friend, Hans Zimmer, put it eloquently even in his world where he works a lot with synthesizers. He said, "A house will never buy your synthesizer but a synthesizer will eventually buy you a house." If you have some spare money, don't spend it on something fancy car or a house. Spend it on something for your career, invest in equipment or whatever recording, eventually, it will get you that car or house.
Are your children and wife musical?
My wife is a violinist and that's how we met. We met at a recording studio in Cologne, Germany at that time. My kids are musical but they did not choose music as the career path. My daughter went to a Liberal Arts College where music was part of a curriculum but did not end up becoming a profession. My son is very musical, did music programming, and still on the side programs, beats, and stuff. He went to business school but he now works full-time for a music management company.
I know who he worked for, the wonderful Bob Murray.
When Bob Murray expanded his company, my son was the first one he hired. He's now operations manager for Bob.
You look incredibly young to have grown-up children. What do you like to do when you're not being a musical genius?
I'd like to hang out with my family especially with the lockdown which was the blessing and the curse. The blessing part of it is that we got a lot of time with the family and having dinner every night together. I like to cook.
What's your specialty?
I like cooking French and Italian food. I do homemade gnocchi with the bolognese sauce. The kids like that too. My wife is not enthusiastic about cooking. She does it if no one else's but I enjoy cooking so she leaves that to me.
Men can make amazing chefs. Some of the best cooks in the world are men. I'm going to have to try, at some point, your homemade gnocchi. The closest I get gnocchi is frozen from Trader Joe's.
Once we are allowed again, we'll have you over.
I'm inviting myself over. I hope you realize that. What have you been working on during lockdown? What can we expect to hear and see? What's next for Chris Walden?
During the lockdown, I had a lot less work than usual around the time of year. The last big thing was after the Oscars which was the last big show I did and then the lockdown started. Usually, I write arrangements for the Hollywood Bowl Orchestra for the summer concert season as well as the Boston pops, and all of that fell through. I did some online teaching. I did some Zoom masterclass. It's about arranging for Big Band and orchestra. That was quite a success. I had a lot of people sign up for it and it also gave me a purpose. It was a lot of fun for me doing it. The recording was slowly coming back. I did an album with my dear friend Gregg Field who was producing an album which was a Christmas album with a British singer, Jonathan Antoine.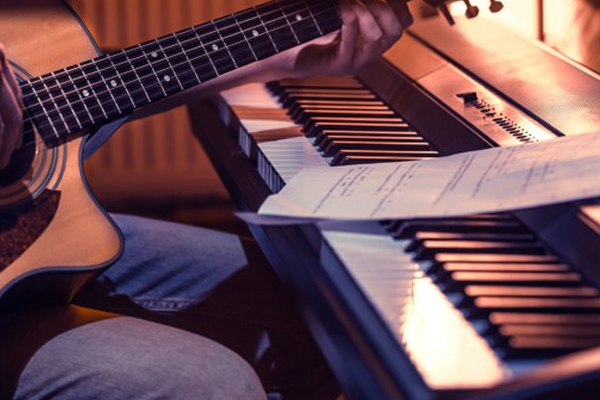 Jonathan has been on the show. I love chatting with Jonathan.
We did that album with him which comes out in December 2020. I did an arrangement for Josh Groban for his new album. The album is called Harmony which is coming out in November 2020.
It sounds busy for me.
I've been working on a few of my own projects which will come out in 2021.
Chris, it's been such a joy to speak to you. I'm a huge fan and admirer of your work. You're incredibly talented and a real inspiration. Thanks for coming to the show.
Thanks for having me. I'll be doing gnocchi when you come over to the house.
I'm going to hold you to that. To all of our fabulous For Love And Music readers, thank you. Stay safe and healthy. You'll be hearing from me again soon. Bye for now.
Important Links:
About Chris Walden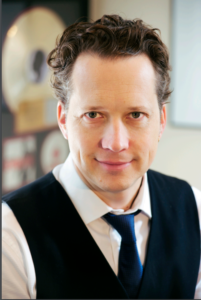 Seven-time Grammy® nominated German-born composer/arranger/conductor CHRIS WALDEN has scored more than 40 feature and TV films and has written more than 1,500 orchestral and big band arrangements for artists including Michael Bublé, Aretha Franklin, Paul McCartney, SEAL, Stevie Wonder, Rihanna, Barbra Streisand, Josh Groban, and orchestras like the Chicago Symphony Orchestra, Los Angeles Philharmonic, Boston Pops. He has worked closely with producers David Foster, Tommy LiPuma, and Phil Ramone.
He most recently served as lead arranger for the Academy Awards (Oscars®), he arranged for and conducted the Kennedy Center Honors and arranged the National Anthem for Jennifer Hudson's performance at the SUPER BOWL XLIII. His recent film credits as a composer include the feature films "The Terror of Hallow's Eve" and "King Of Herrings". For many years Walden worked as an arranger for "AMERICAN IDOL" and the "THE TONIGHT SHOW with Jay Leno". He has been a musical director on many TV shows and series and has worked on more than 150 CDs. As an arranger and bandleader, he has worked with jazz artists including Diana Krall, Herb Alpert, Michael Brecker, Arturo Sandoval, and the Count Basie Orchestra.
Chris Walden began writing compositions and arrangements at the age of 16 for local high school bands. After graduating at 19, he joined the German National Youth Jazz Orchestra as a trumpet player. At the age of 21, while he was studying composition and arranging at the University of Cologne he started writing arrangements for German radio big bands and radio symphony orchestras. As assistant to his mentor Peter Herbolzheimer, Walden arranged music for the OSCAR® nominated film "Schtonk".
After receiving two master's degrees in music, Chris Walden conducted both the RIAS Big Band in Berlin and the Frankfurt Radio Big Band, served as musical director for the televised German Movie Award Show for four years, and composed music for German films and TV before emigrating to Los Angeles at the age of 29.
As a guest conductor, he led the Los Angeles Philharmonic, the Boston Pops, Pittsburgh Symphony, Philadelphia Orchestra, Dallas Symphony, Nashville Symphony, Sydney Symphony, Munich Symphony, and many more.
Although Chris Walden learned composing, arranging, and orchestrating the traditional way, with pencil and paper, he explored the possibilities of computers for sequencing and notation early on. As a result, he prefers to orchestrate, program, and conduct his music himself.
Since 1999 Chris is leading his own big band recruited from top studio musicians based in Los Angeles. Chris has served as a trustee on the national board of the Recording Academy and past president of ASMAC (American Society of Music Arrangers and Composers.)
Love the show? Subscribe, rate, review, and share!
Join the For Love and Music Community today: