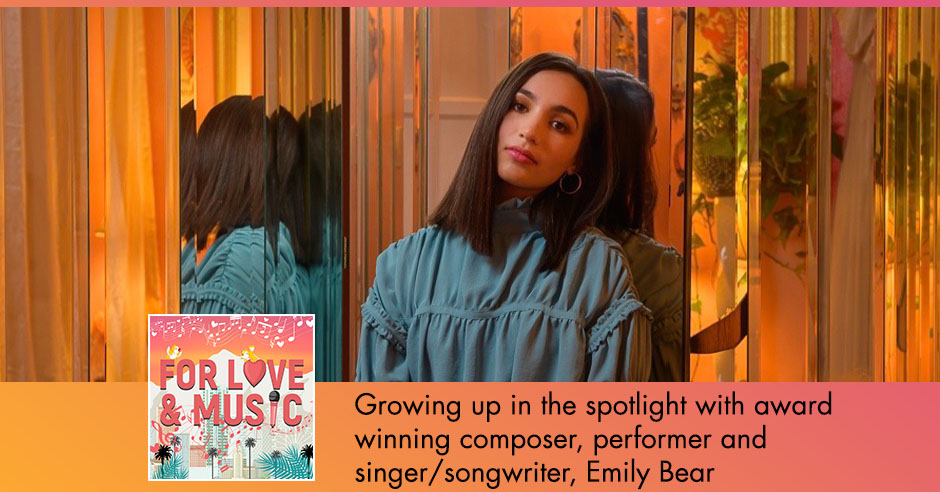 Emily Bear knows the value of hard work and perseverance in creating a name for herself in the music industry. Having composed and performed music since she was 3 years old, Emily has become a world-renowned classical and jazz pianist, film and TV composer and singer-songwriter who has bagged a string of incredible awards even before the age of 20. Refusing to be stereotyped as a "child prodigy," Emily consistently creates incredible music and takes her talent to its limits by exploring everything from classical and jazz to pop and musical theatre. Listen in as she shares some of her career highlights and much more with Tara Joseph.
—
Listen to the podcast here:
Growing Up With Music In Her Ears With Emily Bear
Our guest is such an incredible talent and has been performing and composing since the age of three, no less. As a world-renowned classical and jazz pianist, an internationally acclaimed composer, and a singer-songwriter with a string of incredible awards to her name, there isn't much this guest can't do. Let's welcome to the show, the fantastic, Emily Bear. Emily, how are you?
I'm good. How are you?
I'm well. It's lovely to have you on the show.
I'm excited to be here. When you contacted me, I immediately went and listened to a bunch of your podcasts and was inspired by everyone you had on. I'm excited to be here.
It's an honor. I've been lucky enough to know you since you were around twelve. I've met your family and they're all wonderful. What I'm interested to start chatting about is the fact that you had this incredible talent from the age of three. How did your journey go from there? Tell us a little about how it all happened, because I'm sure the readers would love to know.
I started playing when I was young. We always had pianos in the house because my mom was a voice teacher and also a pianist but an incredible singer. I used to waddle the piano and start messing around creating these little songs. My parents were like, "What else are we going to do with this baby who wants to play music than put her in classical piano lessons?" I started classical piano lessons when I was four. A few months later, I discovered the world of jazz, which opened up my eyes. I love classical music and it's a huge inspiration to everything I do now. I wouldn't be where I am now without all of my classical training but I knew that I never wanted to be a classical concert pianist. I always wanted to create. When I discovered the world of jazz, that opened up those doors a little bit more because there's a little bit more room to create in playing jazz. I grew up doing both things, musically bilingual. When I was 8 or 9, I discovered writing for orchestras and the world of film scoring. I would go to New York every month and I'd spend the first half of the day at Juilliard setting classical piano, jazz piano and composition. Then I'd head over to NYU and that's where I would study film scoring and how to write the picture and how to use logic, cymbals, plug-ins and that whole side of thing. That when I immediately fell in love with telling stories through music.
Thank you for sharing that with us. I think it's interesting to hear and learn about your journey. What was it about the world of jazz that, at such a young age, drew you in?
This is a huge generalization of classical music. In classical music, you have to play what's on the page. You can put your own interpretation into it, of course. I feel like with classical music, you have 25 crayons. With jazz, there are many more options. You have a lot more freedom, which I thought was inspiring at a young age. As I'm getting older, especially in the film world, I have so much inspiration from classical music and orchestral music.
When you're that age, when you're 3, 4, 5, 6, and you're called a prodigy, how does that sit with you at that age? Are you even aware that you're special? Is it something that's inherently built within you that you're getting on with it? You have this title until you are no longer a child. How did that feel or didn't it feel anything because it was what you were?
I never loved being called a prodigy and that's because there are a lot of stereotypes that come with being called a prodigy. Also, I always wanted my music to be good because it was good music and not because it was amazing that I was doing this when I was five. I didn't want someone to be like, "That's incredible for a six-year-old." I want it to be, "That's good music. This is good music." I always knew that I loved music. I had a lot of attention from a young age. I didn't feel like it was any different than another kid who is a good talker and started playing when they were young or someone who's an incredible artist when they're young. My art form was music and that was it.
You won a composing award at six, The Morton Gould Young Composer Award. Is that right?
Prodigy or not, good music is good music.
Click To Tweet
Yeah. It's this ASCAP award that they give out every year. I won it for this piece that I wrote when I was six, called Northern Lights. I don't know if the readers are going to know this, but there is a series of books called the Magic Tree House books. They had a book on the northern lights. After I read it, I was like, "Mom, what is this? I need to see it." She brought me to YouTube and showed me a video and I was inspired by the Northern Lights and the colors dancing everywhere.
When you were at that age writing music, were you writing it as sheet music or were you composing it on the piano as you did it?
I was composing it on the piano. Sometimes, my mom would sit next to me with a staff paper and try to write down what I was playing. Most of the time, we had a little tape recorder next to the piano that we recorded stuff on.
It's incredible the journey that you've been on and the journey that you've been on in front of the public eye. Now that you're an adult and you branched out into being a successful composer, do you look back on all you achieve then and feel that it shaped you to be the person that you are now?
Yeah. All the influence that I had from growing up and doing music, whether it was the classical piano training or touring with my jazz trio with Quincy or writing for orchestra from a young age, I feel like I can take all of those influences and shape it into what I do now. It makes it fun because there are many things to pull from.
I remember, I saw you. You must have been about twelve with your jazz trio in New York.
With Quincy?
No, he wasn't there. It was a different venue. It was special. It was inspiring to see someone so young with all of this passion for what they were doing.
People ask me all the time if I still enjoy it and if I still want to do music. There are going to be days where it's hard and there are tears. It's not going to be the greatest thing in the world, but that's in any field that you want to be successful in. If I wanted to be a doctor, there are going to be those tears, sweat and hours poured into it. I'd rather be doing that with something that I can't live without. I always find that when I'm the saddest, all I want to do is write music. When I'm the happiest, all I want to do is write music. That's the bottom line for me.
Which part of what you do, do you enjoy most? You've performed in world-renowned concert halls like Carnegie Hall, Hollywood Bowl. You've become a successful pop artist, singer-songwriter. You composed for different feature films. You did Nancy Drew and the Hidden Staircase. There's such a huge array of gifts, talents that you have, which do you love doing best?
This answer changes every time I'm doing something different. Playing with the jazz trio and I'm jamming and having a time of my life. I'm like, "This is why I do music." I hear my music being played by an orchestra and I'm like, "This is why I do music." When I heard a song that I wrote in a movie for the first time, I'm like, "This is why I do music." It's all of it. It's hard for me to choose one because each thing has its own magic moment.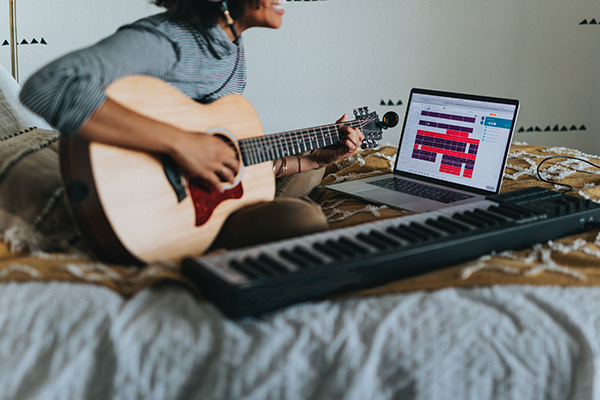 As we've all been living during lockdown, I presume that the composing and the songwriting has taken a bit of a step forward rather than a live, which no artists can do now.
I'm sure most creatives felt this way. When the lockdown first started, the vibe everywhere was scary and no one knew what was happening. It halted creativity for a little bit. Once we got used to it, I started getting back into the swing of things. I've written more in this quarantine than I ever have in my entire life. It's been amazing.
I can't wait to hear it. What things have you been writing? Have you been writing for films or for your own pop repertoire? What have you been writing or is it top secret?
There are a few projects that I'm excited about. I can't talk about it yet. Those are more on the scoring side. I've been doing artist stuff for my side of the things, which is more jazzy-pop, which has been fun and then writing about ex-boyfriends. I'm writing a musical with my writing partner, Abigail Barlow. We've been doing that for a while but dove into it during quarantine, because what better time? I've always loved musical theater. I grew up watching and listening to it all the time. I've always wanted to get into that world. This idea fell into my lap. I'm excited and passionate about it. That's been fun.
Is this something that we're going to see you star in as well? You've got a gorgeous voice.
Who knows? I'm not exactly writing for myself in mind, but you'll never know. We're at the beginning of the process. Also, the great thing about quarantine is that you have so much time. I've been able to work on things that I said I never had time to work on, practice new instruments and work on skills that I needed to work on and time to write, which might be the best part of everything. It brings it down to why we all started this, to make music.
We were speaking earlier. I was mentioning that I've been chatting to some other composers for the podcast, For Love and Music. I've asked everyone, "How have you found forced isolation rather than chosen isolation?" For you, it sounds that forced isolation has worked out rather well.
I'm usually bouncing all over the place, playing shows and traveling a lot. This is the first time since I moved to LA that I've been in LA and been able to stay in one place for a long time. For me, that's been great. I'd love being able to make music every day and spend hours working on this craft. It's been awesome.
When we were chatting, you mentioned a famous name. You mentioned Quincy. To the world reading, Emily is talking about the extraordinary talent that is Quincy Jones. Fill the readers in on the incredible working relationship that you have with Quincy and how that began. Not everyone gets to have Quincy Jones as their mentor.
Quincy is a special person because he's done so much, yet what he is at heart is someone who loves music. I met him when I was eight and we immediately connected on all things music. He quickly became a huge mentor and influence in my life. One of my biggest role models because he is everything I want to be. He did everything. He scored movies. He did big band. He produced songs. He did everything. There hasn't been someone who's quite like him. His humbleness and his absolute love for music is inspiring to me. It's been incredible having him guide me and be there for me since I was young.
Do you stay in regular contact? Do you send him some of your music to get his thoughts on or do you play it for him when you get together?
Luck is when opportunity meets preparation.
Click To Tweet
Both. Over the years, I either played for him in person or I send him the music and he gives me feedback or we talk on the phone. I haven't seen him in a little bit because of quarantine. We talked on the phone and he seems to be doing well, which is good.
One of the other things I wanted to ask you about is you've been branching out into pop and being a singer-songwriter. I've seen some of your music videos, they are great and I love the music. How are you finding being a singer as well as an instrumental performer? I remember when you were younger, you sang Take Me to Church by Hozier. Whenever I hear that song, I think of you.
I used to be terrified of singing in front of people, I'm mortified. I remember being at a piano store with you and it took so much guts to mumble the song.
It stuck with me. You're successful at doing it. Tell us about that process. I want to know.
When I was fifteen, I had done classical, jazz, orchestral, and the film stuff, but everyone used to ask me, "Do you write pop songs?" I didn't. I was like, "I want to try." I called up a close friend of mine, her name is Alana De Fonseca, who writes a ton of songs for TV and film. We wrote a song together. I was fifteen at this point. Our first song was called Bitch, You're Not My Friend. This song was a feeling right on my middle school and high school drama. We wrote the song for this girl who's a bitch.
She had me sing it and I was absolutely terrified. It was a little bit easier in a recording booth where I felt a little more isolated. I got through it. When I started playing for people, they were like, "Who's singing?" I'm like, "It's me." The more I started songwriting, the more I fell in love with it. I had been an instrumentalist my entire life. Adding the voice and the words opened up a whole new world for me. The more I sang and demoed in studios, the more I got used to singing in front of people and I got over it.
I met this songwriter, his name is Toby Gad, and we started writing together. We wrote this EP of music and I released this, plus a couple of other songs. It was the first time that I had put my voice into the world. It was surreal because I never thought that I would ever be a singer. Doing it was fun and playing those shows with my band and being able to sing and finally communicate these words and lyrics. I feel like using words and lyrics is an easy access to people. Of course, when you're doing instrumental music, you can make people feel all sorts of things. With words and voice, it reaches a new level. Playing these shows and singing was amazing. I loved every second of it. My main love is writing for film and TV. I do feel like that can crossover with the songwriting because there are tons of songs in TV and film.
When you're writing for a TV show or a film, what's the process? Are you sent the script? Are you sent a logline? Do you see the visual? Talk us through how the process works for you? That's interesting to people that don't know.
It depends on the project because some things are a song being placed in a movie or some things are more score-based. For this thing that I'm writing for pitch, I got a brief on the type of music because they wanted it for a documentary. They asked me to send a reel so I sent a reel of music that could fit the brief and then they came back saying that they loved what I sent. They had used the music to temp some of the film and they are like, "We're missing this style of music. Can you send a few things in this style?" I didn't have anything in that style. I'm writing a bunch of new things to send to them.
Other times, I pitched for this other movie that wanted a specific sound. It was classically inspired, piano-driven, restrained but emotional. I wrote this four-and-a-half-minute suite of music that fit their brief exactly. Other times, it's more for a song. This TV show that I was working on, it was more song-based and not score-based. They have the brief and the amount of time that you need to make the song, what they want it to be about, and different references, and then I write.
It's such a gift to be able to do what you do. Do you sit there thinking, "I'd love to work with X director? I've watched a show on Netflix and I'd love to get involved with that production team." Are there certain teams or people that you would absolutely love to work with?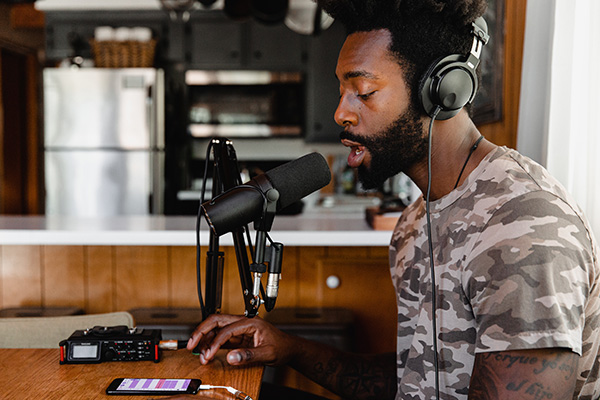 There are definitely different shows or things or documentaries that I watched and I'm in awe of the creativity and the storytelling and how the music dances with the film. There are different people that I would absolutely die to work with. There's this guy who I met over Zoom who I'm excited about because he's one of the most talented documentarians that I've ever seen. Possibly being able to work with him is inspiring to me. When you're writing for film and TV, you're not serving the music, you're serving the picture and the stories that the picture is telling. Being able to work in tandem with someone that you love and respect would be a dream.
What do you see for the future for Emily Bear? Where would you like to be in the future?
First and foremost, I want to be a composer. I've always said that everything I do in music is telling stories. Film scoring and being a composer has always been my number one dream. To be respected in that field would be the ultimate thing. Close behind that is the artist Emily Bear, which is another love of mine. Nothing can compare to performing and feeling with an audience and seeing their live reactions to your music and seeing how you can affect people with your emotion. That's also incredible. Being able to cross those over would be the ultimate dream, and score off a movie and then also sing the main title.
It's like a Bond movie, write the score and sing the title. We've put it out there because anything I feel for you is possible.
Next James Bond movie, let's go. That would be absolutely the dream.
You've got a wonderful family. You've got an older brother and older sister. You're the youngest. You're all talented in different ways. You've got a wonderful mother and father. You've clearly had a lot of emotional support over the years. That makes a big difference when you're starting young. Sometimes, people don't have the backbone of a family like you have had. Tell us a little bit about your family, if you're happy to, and how they might have inspired you over the years to help you be the woman that you are now?
My family has been the biggest thing in my life. They've supported me in every way possible. Mostly, they have been there to guide me and help me. They've definitely instilled strong morals and values in me, which is probably the biggest thing I'm thankful for. My family is priceless to me. I love them and the fact that they're far away makes us even closer a little bit.
Where is your family? Tell us where they are.
My sister is in Boston. She's a junior at Boston University. My brother was in San Francisco, working as a software engineer. He moved to Park City to enjoy the mountains while he's working from home. Both my parents and the love of my life, Eddie, our dog, is in Rockford, Illinois.
You've got another love of your life with you sitting by your side.
I have this 12-pound fluffy fourteen-year-old dog sitting right next to me.
The work you put in now will pay off later.
Click To Tweet
We can't not give him a shout out.
He's the best studio dog, the cutest thing ever. I've never had a studio dog before. He listens to the music and lays next to me all day.
At least it is not heavy metal.
What I'm writing is rock.
There you go. He's going to be an all-rounded music aficionado. Your mom has such amazing energy and joie de vivre and so much respect for her. She's an incredible woman.
They've done so much for me. I can never repay them. When I was young, she was always traveling with me. We've been through a lot together.
More to come, I'm sure.
I hope so as soon as we can travel again.
For people reading out there, for youngsters who might be reading, who might want to get into composing, songwriting, etc., what advice would you give considering you have so much experience from such a young age?
I find the biggest thing that turns people off in the music industry is being frustrated because it's a tough industry. You get many noes and that can be hard for someone to go through. I've been through it and sometimes I struggle with it. I'm sure every other music in this industry they've received many noes, but it's that one yes that counts.
Most artists get the majority of noes before they get that one yes.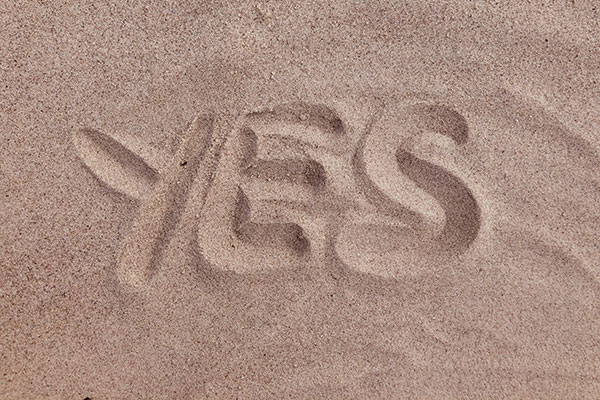 I also talk to a lot of other composers and established colleagues. Pick their brains about their experience, how they started, where they've come from and where they are now. Most people that I've talked to, they've been through this. It's been the years of the grind, the years with the noes, the years of pitching and pitching and writing and writing for nothing. Finally, you hit the right place at the right time. My mom used to always say, "Luck is when opportunity meets preparation. You may get the opportunity but if you're not prepared, it's not going to go through." Don't get frustrated. Keep going. Keep working. Keep hustling. Soon, you're going to be at the right place at the right time and you're going to be prepared and it will be great.
You've got to do a lot of work. You've got to work hard.
I'm going through all the noes too and every other composer is too. For every gig that you see someone get, there are 30 noes. One thing that I've learned over the years is how important relationships and networking is in this industry. I remember people telling me when I was younger that when you're a composer or an artist, you're like the CEO of your own company. You are your own company. It's an everyday thing. It's not like, "I don't feel like doing it now. I'm not going to do it." You have to do it every day. I remember when I was six.
You've got a good memory. I don't remember anything when I was six.
I have certain memories. My piano teacher at Juilliard used to tell me, "Your work will show." She's like, "I can tell when you've practiced and I can tell when you've not practiced. The work you put in now will pay off later." Although procrastination is a beautiful thing, it's also hard to push yourself sometimes but you have to do it.
What do you do on an odd day that you decide to take a day off?
Breaks are important especially when you're writing music. Sometimes, it's not going to come out. You need to be in a good headspace to create something. Every once in a while, the same with people who work in non-industry jobs, you need a break to refresh your head and get more inspiration and get excited about working again.
What do you do?
I started going to the beach in LA, which is funny because I had lived here for years and I had never been to the beach until quarantine hit. I started taking advantage of all the little places near LA, Manhattan Beach, Santa Barbara, and Ojai. Taking a day and going to the ocean, I always find that makes me feel a certain type of way and spend a day outside. I love being outside.
I'm glad that you're settled in LA. Life is going incredibly well for you, much deserved. You have worked incredibly hard since the age of three. I'm sure that, over the next years to come, you're going to have all the success that you dream of having. It's been a real joy to chat with you and to hear about your growth as an artist, as a performer, a person. I'm happy for you. Thank you for coming on the show. It's been a joy.
Thank you for having me. It's been fun. For everyone reading, Tara is an incredible human being. I've known her since I've been young. Seriously, the utmost respect for everything you do and how you do it.
Thank you, Emily. Thank you to all of our fabulous For Love and Music readers. Stay safe and healthy, everyone. You'll be hearing from me again soon.
Important Links:
About Emily Bear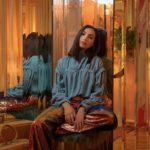 Singer/Songwriter Emily Bear breaks all the rules. The 18-year-old composer and piano virtuoso creates emotionally charged, ear-worm catchy music that is irreverent of genres yet combines them at the same time. A rather unbelievable journey from five-year-old piano prodigy on Ellen to in-demand global performer and composer, ushered her to this tipping point in 2019.
Along the way, she's performed on some of the world's most iconic stages — including Carnegie Hall, Lincoln Center, Hollywood Bowl and Montreux Jazz Festival — and received the highest accolades across musical styles including ASCAP Concert Music Composer of the Year, Herb Alpert Jazz Composer of the Year, W Magazine's "It Girl" of the year and a recent award from the Songwriters Hall of Fame.
She has played in nearly every corner of the globe and enchanted a bevy of legends and music royalty. Her mentor, none other than Quincy Jones, produced her jazz debut CD. Last year, she headlined a 25-city sold-out European Stadium Tour, wowing audiences and garnering rave reviews in every city. As a scoring phenomenon for film and television, she performed and composed both the opening credits and end title songs to Warner Brothers' recently released feature film, Nancy Drew and the Hidden Staircase, and is the featured pianist on renowned composer Mark Isham's score for the upcoming Universal film, A Dog's Journey. All of this set the stage for her dynamic debut as an original songwriter and vocalist with her 2019 single "I'm Not Alone," produced by Toby Gad (John Legend, Beyonce, Fergie) and her upcoming EP, Emotions.
Love the show? Subscribe, rate, review, and share!
Join the For Love and Music Community today: