With all that's happening in the world, the need for the music business to step up and bring people together has come to the forefront more than ever before. Music Manager, Tavia Osbey, brings this message home as she engages in an inspiring conversation with Tara Joseph. Tavia brings her creativity to the business side of the music industry, managing incredible talent out of New Orleans, including the Grammy-nominated band, Tank and the Bangas. Whether it's helping people keep their sanity during the pandemic or in making a stand against social injustice, the message for coming together as one resonates in this conversation. Dive into Tavia's story, her passion, and her advocacy.
—
Listen to the podcast here:
Making music in New Orleans, representing incredible talent and striving for positive change in the world with manager, Tavia Osbey
I love it when I have a fellow manager on the show and what a great manager I have. Please welcome to the show, the fabulous Tavia Osbey. Tavia, how are you?
I'm good. How are you, Tara?
I'm okay. Where are you? I love to ask people where they're situated.
I am in New Orleans, Louisiana at home in a popular neighborhood. Everybody comes to this street to party. Frenchmen Street.
I want to come. Can I come?
Definitely come. When things are open and back to normal, you should plan to come. This is such a fun place to be and live.
I've never been to New Orleans. I originate from London, but I always wanted to come. It seems like one of the most extraordinary places on Earth. It seems there's so much art culture, amazing food, amazing people, amazing architectures, everything you could want in one single place.
You should definitely come and experience it. I love home because it's home and my family is here and most of my friends. I've had the blessing of being able to travel and visit different places and experience different cultures. I love to come back home. Honestly, traveling made me be a little bit more grateful that I was from here. We have the best food in the world.
I'm a big foodie and that's one of the things I want to rush that for. When all of this opens up, I'm going to come and you're going to show me the best places to go. I'm throwing myself. That's going to happen. Tell me now, as I mentioned in my introduction, you are a successful music manager. You have a company called Midcitizen Entertainment. Tell me, how did all of that come about? I'd love to hear about the music industry in New Orleans as well. Did you come from a musical background yourself?
I'm not musical besides singing in my shower and singing in my room. Not a good tone. What happened was I was in my senior year of college. I'm clueless about what I wanted to do. I majored in Business and Business Entrepreneurship. I met Tank. This is a shorter version of the story, but she was talented. She was doing her poetry and I started going to hear her at the poetry night every week. We became friends over time and people would always be asking her when she's putting out her album. The people that were trying to get her to do it, they wanted her to do jazz standards and sing songs. At the time, she was into her poetry.
I was like, "Let's make a poetry album then. Let's do what you like." We did what she liked and we sold 500 tickets to Tank's first show. We were hand-delivering the tickets and that was the beginning of me managing. She became a part of this collective of artists here in the city. I started managing the collective and people started to move. Life happened with some people and they left the collective and Tank was left with the band. That was how Tank and The Bangas started.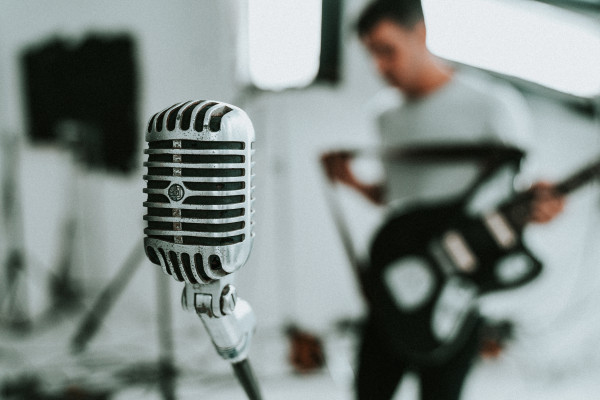 To make sure everyone knows, Tank and The Bangas were nominated for Best New Artist at The Grammys. They're flying high.
It took us years to get the Best New Artist. Stay in the fight. I heard somebody say, "The patience is not the waiting, but it's how you're waiting." The thing that helped is we know we're comparing ourselves or changing who we were. Tank was a poet and a writer. As the years progressed, we were touring in poetry clubs. We'd go to the poetry clubs. We would tell other people like, "Tank has a band. Can the band come?" That's how we were presenting ourselves. We would go in where she already had the support. Before the band went NPR in 2017, we lived in London in 2015. We saved up some money. We all flew to London. We lived there for three months.
In 2016, we came back to the States and toured on our own. I was booking the tours. I was doing everything at that time. In 2017, I bugged the band to submit for Tiny Desk. It was a show. It wasn't a priority for them. I felt good about it. When we went to Tiny Desk, Bob Boilen kept saying like, "This is going to change your life." We didn't know in what way would change our lives. In 2017, the band started touring a lot. At the time, I was a part of these collective managers that were here in New Orleans, a part of a group called Simple Play. The guy who started Simple Play decided he was going to go in a different direction. I was with one of the other managers, Reid, who manages Big Freedia.
I was looking at Big Freedia's website before we started chatting. Freedia is amazing. What a voice.
Big Freedia and Tank and The Bangas are going to be performing together at the Can't Cancel Pride special. It's going to be on iHeartRadio and Hulu and a couple of other platforms.
I'm going to check that out. When I go onto your website, you've got this extraordinary roster of amazing assets. I was looking at them all and it's extraordinary. I love Sweet Crude.
Sweet Crude toured with Tank and The Bangas. We played in London with them. What we wanted to do at MidCitizen was support artists that are outside the norm, that are not doing the normal thing. Sweet Crude sings in French. Half Louisiana is French and English. They had that special thing going on. Tank and The Bangas can't be put into a box. Big Freedia is Big Freedia. We wanted to be based in New Orleans because there's so much good music here in the city and many great artists, but people will always say there's no music business. We wanted to help start that here. We wanted to help build a sense of music business in the city that has so much great music and many great artists that are birthed here, but they don't have the support on a business side.
The fact that you've started the business side in New Orleans, do you think that other people have seen what you're doing and are now also trying to do something similar or trying to embrace the business side of the music industry in that area?
Big freedom is big freedom.
Click To Tweet
We do. Honestly, we've had a bunch of support from people here in the city and there's been growth here over the years on a business side of things. The artists here appreciate that. It will help us retain the good artists that are here in the city. Being from here, you will hear a lot of people saying, "I had to move to California. I had to move to New York," or "I had to move here," to get their big break or even for people in New Orleans to recognize them. I would say our artists have seen the support of New Orleans, the people in the business.
We've all been living through this COVID-19 pandemic which has seen us all in lockdown. How have you found doing what you do and how have your artists found the lockdown experience? I've been interviewing quite a lot of composers and composers are often in isolation. The question to them is, "How does forced isolation differ to chosen isolation?" How have you guys been bearing up? I know across the world it's been tough and the live side of the business is shut.
It has been quite an adaption. I honestly have been busier than I thought I would be because everything is live stream, but I'm also finding that the artists are having to be innovative with their live streaming. It's different when you're going to each city every night. You're doing the same set, you've got the same song, so you've got to find a way to make your lives good. You can't connect to the fans. It's been challenging trying to find a way to adapt to doing everything online. It's exhausting. We were finding that the bands are recording more music. That's what it has allowed our musicians to do. Hone in on their music, in their craft and creating.
A lot of good stuff is going to come out after COVID passes. For me, on a managerial side, we've been doing a lot of talking on what are the best ways to support their ideas and what other avenues they can create revenue for themselves. I like the challenge. It sharpens me. It makes me better. On the other side of things, I've been taking care of myself a bit more because I'm a workaholic. This forced me to stop and smell the flowers and also stop and take care of myself mentally, physically and emotionally. Healthwise, it made me even look at my health in a different way. It's the same for the artists. We're talking way more than usual.
Tank and The Bangas is in front of my house now recording music. Also, not everything is coming back to life, which personally, I know we have to give back to life, but it's premature for cities opening up and doing things like that because I still feel we're still in the same place. There's still no cure, no vaccine. We're saying, "We've been shut down and we flattened the curve. You could go back out." After that, they say, "We have 5,000 cases." We've got our president like, "I'm not sure."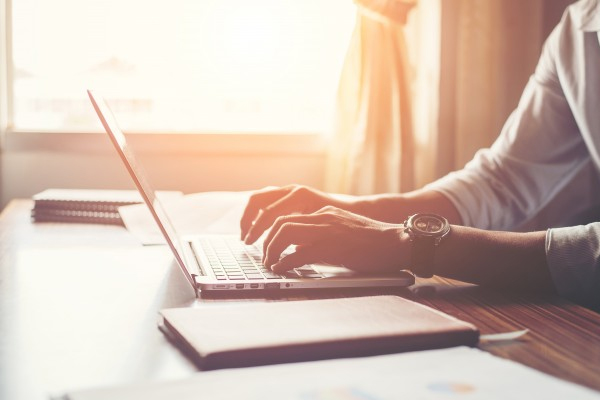 We have no leadership in this country now.
It's disheartening. The drive-in concert idea has come up where people stay in their cars. Preferably they'll be in their cars with people they've already been quarantined in with, but we are doing the first New Orleans drive-up concert where people drive into a parking lot in their cars and they can maintain distance and enjoy live music. We are doing the first one here in New Orleans, July 10th. The band is excited. It's sold out.
I was going to say how do people get tickets, but it's sold out.
You buy a car pass. It's the number of people that can legally fit in the car. You get a space if you want to get out of the car and then you get the car and the space where your car is parked. It's socially-distanced space. There won't be any food vendors or anything like that. If you want snacks, you've got to bring it for yourself. We're trying to find safe ways to present live music and give people some hope. You're hearing all the bad stuff that what's happening in the world. They get shut down. We've got to remember the love and good feelings and good vibes and music is one of the things that has always brought people together.
Where do people go to look for all sorts of future possible drive-in concerts and other things that the band might be doing? What's the website?
TankAndTheBangas.com. People can go to MidCitizen.com and find out where all of our acts are up to during COVID.
You have amazing artists. How do you go about finding new artists? Are you still actively looking? Are you focusing on who you have now? If you were a young, aspiring artist reading this and they were like, "I've got some great music," what would they need to do to impress you?
I am such a spiritual, have to feel something type of person. If you can make me feel something online, that's great. I like to go to a show and feel something I've never felt before. To see something creative, not what everybody else is doing. All of our artists have this niche thing about them, this niche thing that they're doing that's powerful and evokes some type of huge unexplainable feeling that you have going on. That's what I personally look for. As a whole, the company looks for artists that are dedicated to the craft, artists that are putting out a good product. We see you before we hear you. The way you're presenting yourself is important. In my career, I've only signed two artists. That's not to lead nobody astray, but we've signed three new artists in our roster. Low Cut Connie.
I looked at him. I thought he was brilliant. He made me laugh. He's amazing. He has his light top off and strutting his stuff. He made me laugh and at the same time, I loved the music.
Music has always brought people together. We need it to give people hope amidst all the bad stuff happening in the world.
Click To Tweet
His shows, he's getting on the piano. He's something to see. The Suffers and Sinkane, they were all three acts that created a name for themselves and doing great things and putting on powerful stage shows, which a lot of our acts have great stage shows. I listen to people's stuff all the time. I have people send me the stuff. We share it around. If it's something that speaks to us, we follow up.
I find it all inspiring. I've been a manager for many years, more on the classical crossover side. What's interesting about this business is that you learn from people every day. From everything that you're saying, I'm certainly learning a lot from you and that's what's great. We were introduced through a mutual friend and colleague, and it's great that these things happen and that we can all be in the music industry and be as creative as possible whether you're on the business side, you're an artist, whatever area you're in. I'm happy to be chatting to you.
I love those same things that you mentioned. I've met many great people that are behind the scenes and I've learned so much. For a long time, I was working by myself. When Tank and The Bangas was independent and coming up, I was booking, reaching out to press, stuffing CDs. We were doing everything by ourselves. Now it's a whole new world for me where I'm meeting all these great creative people behind the scenes and learning that there are people who work on the digital stuff, the graphic stuff, the people who work on the branding stuff and it's much better when you have a great team.
Isn't it all about the team? I'm looking forward to when things open up and hopefully, you'll be in LA at some point and we can meet and I'll be in New Orleans and you're going to show me which Cajun restaurant to go to.
Make a plan for both of those things.
On a more serious note, we've all been on lockdown and we've all been following the murder of George Floyd. There have been many protests, justifiably so, about embracing Black Lives Matter. I was wondering how you felt because it seems that there has been a lot of support within the music industry to Black Lives Matter. Would you agree with us? Do you think from your perspective what more can be done to help the black community?
I've been having hard conversations finding out what we can do all together, not just protesting, but after the protest. Changing policies, changing the way cops are hired, the background checks. The public knowing when police officers have been in trouble for misconduct and they're still out on the street. There could be public knowledge the way the rate cards you get in the mail. When an officer has some misconduct that has happened on the force, those should be mailed out. People should know, "I'm dealing with Officer 1789 and this officer has mistreated people on the street," because they're not firing these cops.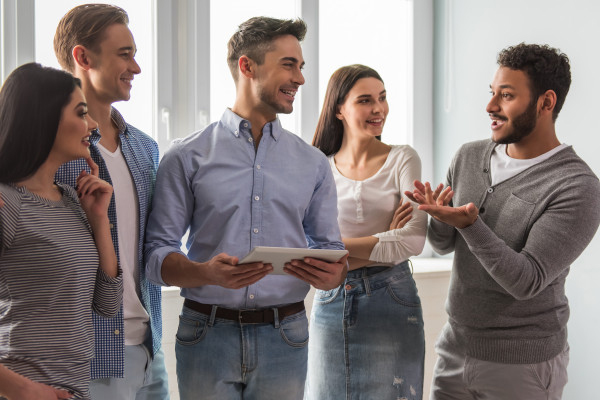 They haven't been firing them. They've been getting in trouble. They have these histories of doing bad things and still being able to hold their jobs and go back on the street. Us as civilians and the cops are supposed to be helping and protecting us and we're being stopped. We have to worry about if we're going to be killed because we're black. We have no knowledge that you're a cop that's known for doing it. The way the whole policing system is made up needs to change drastically. The hiring process, the training process, that needs to be things put into place. It's like doctors and nurses and stuff. They always have to go to classes because medicine is changing constantly.
The trauma that put police officers, because we can be real about that too. Police officers have experienced trauma too. Whatever job you go to, you're risking your life every day to do that job. You're having to work with civilians who are some mental, who some have learning disabilities and all types of things. That should be concentrated year-round for those officers too. There should be a constant free therapy for officers throughout the year. It shouldn't be a thing where like, "We went to the academy and we're police officers," and there's nothing else that needs to happen again. They are under-trained. There are also officers on the forces that have mental issues and coming in, not just in black people, with an agenda.
There needs to be accountability. You're absolutely right again when you say that doctors are constantly being retaught and reassessed, and I agree that this needs to happen in the policing world as well, 100%.
We need change. There's so much that needs to happen for us to move in a better direction as a nation. There's not one thing that's going to happen that's going to change everything. There's so much work that needs to be done and people have to be ready. White people have to be open to everything that we're saying. There has to be less defensiveness. Less talking and more listening and more good action, more positive action.
It's easy to post something on social media, but then you have to follow up on it because posting isn't enough. You can protest admirably about the situation, but you've got to follow up with what you're protesting about.
Social media is real. People have made social media a real thing. It allows you to hide behind what you're doing. It's easy to post. It's easy to put out a statement. It's also easy to throw some money at the problem. I'll throw a little money. I gave X amount of dollars to this thing and I made a post and I'm showing solidarity. What are you doing in the community? Who are you talking to in the community? What changes are you making in the community? Are you willing to go into the communities? That's what we need. Social media posts are accepted. I see people saying, "I want to see a post from this one. I want to see a statement from this one. I want to know why you stay with that." It's like, "Are we okay with a post? Do we want to see the real action?" You're absolutely right. Social media is a gift and a curse.
I feel I have a lot to do and a lot to learn to help the situation. I hope that from what I can personally do, it helps in some capacity. I have huge admiration for you. This is an incredibly important moment in time and history and one that I hope that people embrace and there's action as we discussed.
We learn from people every day.
Click To Tweet
Tank said this in an interview a while back. She said, "She felt like everybody was having a wake-up moment." White people, black people all over the world. Everybody is waking up because now we have all this time because of COVID. Now you have time to think. There's no excuse not to be learning about how you can change, how you can do more. I'm learning every day of how I can do more, how I can help change and move things forward, and sharing my knowledge and encouraging other people to share their knowledge. I'm also learning how to work through my feelings honestly every day. If I follow the news too much, my emotions go from happy to sad, to feeling powerful, to feeling not powerful, to feeling helpless, to feeling hopeless, to feeling hopeful. I'm also learning how to work through all of those emotions that I felt thinking back on some of the moments where I've experienced racism. What did I do in that experience? Did I follow it up? Did I process it? Did I talk to somebody about it? How did I react to it? There's so much for all of us to learn about how we deal with it and how we can make a positive change in the world.
Your words are an inspiration. I hope that our readers will find everything that you're saying helpful, and I'm sure that they will because everything needs to be listened to. Everything needs to be heard and change needs to happen. Not tomorrow, but yesterday and today. I want to talk a little bit about love. Let's get to love. I mentioned to you before we started chatting that I call this For Love and Music because I fell madly in love with my wife, Alyssa, who's Californian. I felt that the music industry, although now I'm hearing differently that New Orleans is the hub of the music industry, not LA. I thought LA was the center of the music industry. I'm clearly wrong. For those two reasons that's why I moved here. I thought, "What better name for my show than For Love and Music?" I have a couple of little questions. Has love ever helped you make an unexpected decision in your career?
Not in my career. In life.
Is there a song that resonates romantically for you?
I'm going to say in my life, it would be Lucky Daye, Ready For Love.
I always say the same. I always say, "Massive Attack, Unfinished Sympathy." I love that song. It's sexy. Whatever time of day or night is, whatever day or week it is, that's always the same.
It changes for me.
I remember also I'm a big fan of Morcheeba.
I don't know Morcheeba.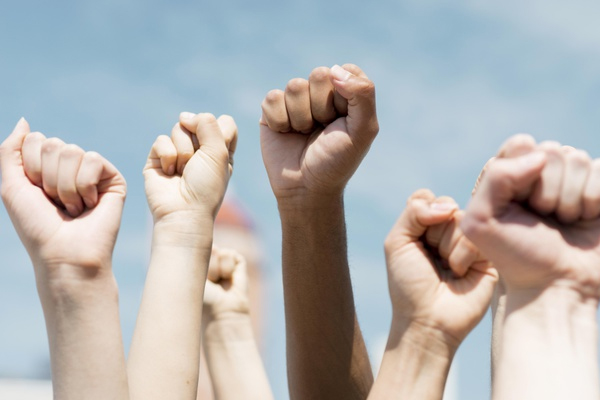 They were big in the UK back in the early 2000s. I met my first partner when they were big. I remember that album being special in that moment in my life. To finish off, thank you for being an amazing guest. One last question. What would you hope for your business for you personally, COVID aside? Where would you like to be?
I would like for me and my business partners to have attained one of the go-to management companies here in New Orleans. I would like to see us grow, our artists grow and transition into bigger things. We're talking about opening a record label in New Orleans. I would like to see that functioning and doing well and helping more good art get into the world. I would like to be established by then. We're hoping to survive COVID.
We will. I'll see you on the other side.
I'm confident we will.
On that note, stay safe and healthy. Thank you for being an amazing guest. To all our readers out there, enjoy this episode of For Love and Music. Stay safe and healthy, and you'll be hearing from me soon.
Important Links:
About  Tavia Osbey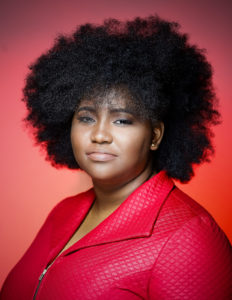 Tavia Osbey is a New Orleans native that graduated from Southern University of New Orleans with a degree in Business Entrepreneurship. She began her artist management career with Tarriona Tank Ball as her first client in late 2010. With a love and passion for music and business, she took the Artist Management title on full speed ahead. From 2011-2013 she worked alongside Jarred Savwoir at Soul Savvy ENT which is where she helped develop, brand, and promote rising New Orleans award-winning Grammy-nominated band Tank and The Bangas. In 2018 she co-founded Mid-Citizen Entertainment based in New Orleans with a roster that holds some of New Orleans' most talented artists that include acts like Big Freedia, The Suffers, Low Cut Connie, and Sweet Crude to name a few.
Love the show? Subscribe, rate, review, and share!
Join the For Love and Music Community today: