What could be a better life than being surrounded by love and music? Tara Joseph's guest for this episode, Stefanie Fair (AKA Stefanie Ridel), has them both, and she is going to share with us her life's journey that brought her into the world of music and meeting the love of her life. Stefanie is the epitome of the title 'superwoman'—from actress to popstar, to songwriter, producer, wife, and mother—she talks to us about each of those milestones. What was it like being a young actress in Hollywood? How did she become a member of the pop group, Wild Orchid? What is it like writing songs for other people? How has the industry changed for women in the business? Stefanie answers all of these and more, sharing with us the great lesson of never giving up on your search to find love and success.
—
Listen to the podcast here:
Superwoman: From Actress to Pop Star to Song Writer to Motherhood With Special Guest, Stefanie Fair (AKA Stefanie Ridel)
My guest is the epitome of the title Superwoman from pop star to actress, songwriter, producer, wife, and mother to four gorgeous children. I'm honored to welcome to the show, Stefanie Fair aka Stefanie Ridel. How are you?
I'm well, Tara.
Where are you right now? I like to ask everyone that question at the start.
We call this "the apartment" in our home. It is one of the places I can escape my fabulous four children and get some peace and quiet or do podcasts. It's a little apartment that my daughter wants to have. I'm like, "Maybe someday."
You're in Brentwood, Tennessee. I'm lucky that you opened your home to me and I came to stay when Emmane Beasha, who I manage, was working with your husband, Ron Fair. Thank you for having me to stay. It was a lovely experience.
You're welcome anytime. When we moved from Los Angeles, California to Brentwood, Tennessee, we bought a big house with a lot of guest space so that we could have people come to stay. Whether it be family, friends, or people that we're working with, so they could feel at home.
How are you enjoying being in Brentwood, Nashville rather than Brentwood, LA?
I can truly finally say it feels like home. I'm proud. My brother and my parents moved. My entire family moved from Los Angeles to Tennessee. That made a huge difference for me.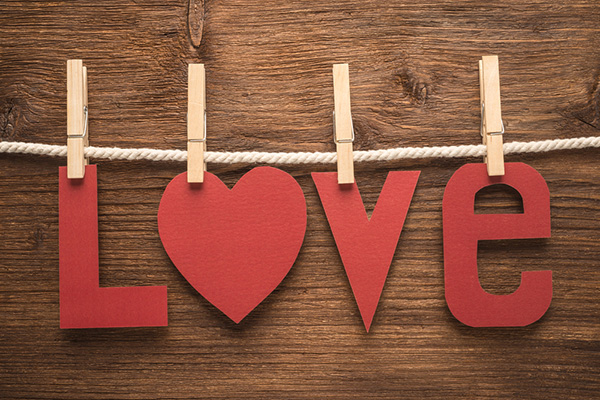 I didn't realize that you had your entire family there. That makes a massive difference, as you say.
Completely. I feel for Ron because his mom, sister, and nephews are all in LA or somewhere in Miami. It's harder for him but I do feel like we made the right choice for our family.
You mentioned the fabulous Ron Fair, your husband, who's a huge music exec and an amazing producer. How did you guys meet?
Our story is quite the When Harry Met Sally's story in the sense that it spans over many years. I met him when I was nineteen. He signed my girl group, Wild Orchid, that the famous Fergie was in. I met him as a nineteen-year-old, aspiring singer-songwriter with stars in my eyes. He's this genius crazy fabulous man. He was like a professor to me, if I would have gone to college. We had many years of a working relationship. It was completely platonic though people would gossip that always had a love relationship. It was this mutual respect we always had for years. He was married and I got married. I got divorced.
Years later, he was in the studio with Fergie singing that song, Shut up. He was asking her about me. She said, "You always loved her." I think I was always his favorite out of the three. Everyone always had a favorite, just like you have a favorite boy in a boy band or whatever. He called me up and we rekindled a friendship and a working relationship, and then fell in love. It was a lot of this because I was getting a divorce. He had a girlfriend. I have never dated anyone older than me. How can I love this man, Ron Fair? It's crazy. We both fought it for a couple of years. The whole time, we were madly in love. All those years of working together, and dreams and failures, we created this amazing friendship which turned into this great love. We made four babies.
Love makes you a risk-taker.
Click To Tweet
All of the solo interviews that I do on La La Landed fall under the subtitle of For Love and Music. The reason I call it that is because those are the two reasons that I moved to LA. I mention that quite a lot. When you're lucky enough, like you are, to have both love and music combined in your life and have four gorgeous babies on the back of it, good for you.
I do sometimes feel overall overwhelmed with gratefulness. I get emotional but to be able to have love and music. Life is hard as you get older. Music, love, family, health, and happiness is everything to us. I'm overwhelmed with gratefulness.
How big was your Thanksgiving turkey?
I have too big of a turkey. I don't even like turkey. I'm after all the sides and the desserts, to be honest. I wish that Ron's family can be with us. In 2019, Ron's mom was ill, so she wasn't with us. She traveled to New York when he was conducting Idina Menzel at Carnegie Hall. I'm grateful that she saw her son do that. That's the one thing I miss about Brentwood, Tennessee. We would have 30, 35 people at our table, not just our family, but our great friends. Moving means it's harder for people to come. It's smaller but there will be too much food. It would be loud. Someone will sing, someone will play an instrument, someone will cry, and someone will fight. It's glorious.
Are your kids musical?
Yes, they are. They're all creative and different. Ellington plays the trumpet. He can also sing but he doesn't. He's a little bit more shy. He can play the guitar and piano but the trumpet is his main instrument. Ella is a quadruple threat. She sings, dances plays piano and a little bit of guitar, and writes songs. She's a massive TikToker. I didn't look like her at eleven. I looked younger for my age. I was a child actor. At eleven, I would play like I'm eight. She's 11 going on 16. She reminds me of Ron's mom and sister. I was brown-eyed and freckled. She's blue-eyed and olive-skinned. God gave her all those blessings. I work on her soul and her insides, which are just as beautiful. It's funny because I would have been that girl that wished to look like her when I was younger.
She was given a lot of gifts and I hope she stays humble, works hard, and is a kind and inclusive girl. We've got London. We call him a man of mystery. He is quite musical. He plays. He sings. He loves to act. He wants to be an actor. He's spectacular. He's like Ron. He's moody but passionate. He's that kind of an artist. We've got Rocky, who is the loudest kid in the universe. We should do something with his voice. He has an amazing pitch. He's learning piano and he sings. He's quite a character.
There's a lot going on but it's such a wonderful energy in your house. You mentioned that you were a child actress. You were on Facts of Life, Punky Brewster, Married… with Children. What was it like being a child actress? How did you find it transitioning to becoming an adult?
I feel like I was lucky to be a child actress because I was a working actor. I did commercials and I did a guest starring parts on famous shows. It was wonderful, especially in the '80s and early '90s. I did pilots after pilots but none of the shows went to series, so I never got that crazy fame. I would work then go back to school. I would work than would be a cheerleader. I would work then do theater at school. I had this great balance. My family kept me grounded. To be completely honest, I wanted to be an actor. That's my first great love. I thought I would maybe do Broadway because I love to sing, dance, and basically entertain.
When I transitioned into music, it took over. It was an amazing outlet to express myself as a teenager and write songs. It was a natural progression. I was doing theater at my high school and Renee Sandstrom came to my high school. She was one grade lower. She saw me in The Wiz where I was playing Dorothy. She didn't know I sang. She just knew Stefanie Ridel as an actor. As actors, we all knew each other in this weird world of acting. She came up to me and said, "This guy wants to put a girl group together. Would you want to be in a girl group?" I love being a creator. I feel like that's what I am. I've labeled myself as an actor, musician, and writer but I'm a creator. The thought of creating something and performing was magical to me. It was natural.
The hardest part was at that time, the record labels didn't want you to do anything but that. It wasn't cool to be in a group and also being on TV. I was making so much money at acting and being a musician. I'm splitting everything three ways in commission. The last thing I did was Married… with Children. They were like, "No more." It's funny because nowadays, you have to have a television show or another platform. That's a long-winded answer. It was natural for me because I love theater. I wanted to reach people and express myself.
Obviously, the fabulous Fergie was in Wild Orchid. How was it working with her?
She's like my little sister. Basically, Renee came to me, and then she went to Fergie, who at the time was Stacy. They had done Kids Incorporated together. It became the three of us. There were four of us for a minute. We grew up together. Fergie and I moved out and got our first apartment together. We spent eleven years together, writing, making music, dreaming, getting a record deal, getting a publishing deal, and becoming guest models. We were touring with Cher and *NSYNC. We went through changing managers, disappointments, drug addictions. We went through a lot together and that bonds you forever. I'm proud of what she did with her career and who she is as a person.
Being here and from Tennessee, I don't see her or Renee often. When I lived in Brentwood, she lived there, too, so we saw each other often. The three of us have this connection that will never be broken. She was somebody who was driven and knew what she wanted to be. That was music. I didn't have that same tunnel vision of one thing. When the group broke up and she went through addiction and recovery, she beat the odds and became a superstar after being in the business for twenty-something years. Most people give up because it's painful and it's hard. She never did. She never gave up. Look at what she's created for her life. Now, she's a mom to a beautiful son. She has a shoe line and a vineyard. It's remarkable.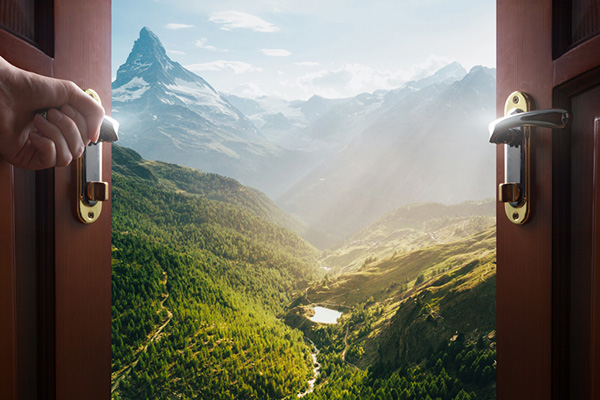 I know that you are a successful songwriter in your own right. You've written songs for Fergie. Apart from being friends, is that how you continue to work together?
Yes, that was a wonderful project. It was her first solo record for a long time coming. After Wild Orchid, she wanted to be a solo artist. She went into The Black Eyed Peas, which was amazing. That was wonderful. How that came about was that one of the songs, Losing My Ground, was an old song at the end of Wild Orchid that we had written together with Renee. She wanted to bring it on the record, which was wonderful. I was at the Record Plant and she was there. It finally came about because the record was pretty much done and she didn't have a big ballad.
People that only know her as Fergalicious and in the Peas as a rapper, singer. The one thing about Fergie that I don't know that everybody knows is that she's a ridiculous vocalist. We wanted to have a song on the record where she could sing with the piano. It was one of those magical things where John Legend sent over this piano of Handel with no lyrics. We went up into one of the rooms at Record Plant. Like a puzzle piece, we put the words in and told a story of her love and of my love. We are both those people that search for things and it took a long time to find love and success. That's what Finally is about.
Touching further on your success as a songwriter, you've also written for the Pussycat Dolls and Miley Cyrus. How do you find time to do all of this and be a mom to Rocky and everyone?
Motherhood comes first at this point. Writing for me at this stage isn't like it was where I would write four times a week. It is a difficult balance that sometimes I do well and sometimes I do horribly. I do know that when I go too long without being creative, I'm unhappy because it is an outlet for me. I do it more project-based. I do write a lot by myself. I call them little Ronisms. My husband has all these amazing quotes, which I wish someone would write down and put in a book. One of them is a song in search of purpose or an idea in search of a purpose. When ideas come to me, I write them down. When I step in a room with an artist or with another writer or producer, I'm ready to jump off. He always says that I'm amazing at jumping off. It's because, at this point, I'm waiting to have my moment. We had done a writing camp with a new young writer. I was so happy and in my element. When I get those moments, I'm so much more grateful for them.
Moving to Brentwood, Tennessee, I became a full-time mom. When I was in LA, I had a lot of help. The kids were younger. They didn't need me as much. I did a reality show and I wrote all the time. When we moved here, it became apparent that my kids needed me. It's harder here, I'm not going to lie. I have felt unbalanced. I've had to support my husband and his transition. I've had to support a household here. What I have noticed is when I do get to write songs, sing backups for my husband, or do anything creative, I'm so grateful.
Do you often write songs together or does he produce the songs that you've written?
We've done that. We've worked together a lot. One year, we did a bunch of music for kids. Me and Ron, together, wrote 250. We did all these kids' songs. We've done a lot of cartoon stuff. We've done theme songs. That's fun when we get together and do that. We don't write as much anymore, but he does produce some stuff that I've written. We have fun banter and it goes all the way back to when I was nineteen. Basically, I'm a graduate of RFU, Ron Fair University. I learned how to make records, sitting for four years making Wild Orchid records with Ron Fair, cutting vocals. His process is still the same process. It's just different because it's digital, not tape. We have this shorthand. When he needs backgrounds, I run in there.
Love the possibility of something new because the older you get, the more you don't have firsts.
Click To Tweet
Bearing in mind that I've always had the title to my podcast, For Love and Music, is there a love song that has a particular resonance for you? It could be something that means something special, touches your heartstrings, or has something that's special for you and Ron?
We do have a song. It's a song that was played at our wedding. It's his ringtone, it should be mine. It's All the Way by Frank Sinatra.
I tend to ask people this question as well. Has love ever guided you to make an unexpected decision in your career?
Ron and I are both risk-takers. It was moving our lives to Tennessee, falling in love, letting myself hung up with Ron Fair, being open to doing things that scare me, being open to being in a girl group, or being open to leaving that chapter and starting all those things anew. I love the possibility of something new. That means that I have to take risks and try things, as scary as they are. Even though there are times I've been frozen in my life, I try to remember that. I don't ever want to stay complacent, I guess.
Love has guided me to make big decisions that I never thought that I would. One, falling in love with my husband. If you would have told me when I was nineteen years old, "That man over there that you're making records with that signed your band, you're going to fall in love with him. You're going to Brentwood, Tennessee and have four babies," I would have told you that you're crazy. When love came to me after I failed love, I would have said, "No way." It was scary but I made this decision to open my heart. It was the greatest decision I ever made. Ron and I are both hopeless romantic, so we moved for the opportunity of change, growth, and firsts.
We're big believers in firsts. The older you get, the fewer firsts you have. Ron and I always say firsts are magical like the first kiss, the first recording you ever do, the first time you fall in love, or the first heartbreak. There is a lesson in all of it. I can remember the first time I heard my voice on a record, singing a song, or writing a song. That's the wonderful thing about having children that I never knew because I never grew up wanting to be a mom. It wasn't on my list of things that I wanted. I'm watching them have firsts. The scary ones are always the ones that are the best and you learn from them. As an artist, even to this day, I walk in a room and as confident as I can be at times, I'm riddled with insecurity. That's being an artist, that artists' temperament. I'm trusting myself to, even in a room of writers, give an idea. I'm always like, "Is it going to be horrible?" "Are they going to love it?" You want to be loved. I've always had that. I try to be conscious of it.
Do you feel that being a woman has helped or hindered you in the business?
Being a woman in the business is way harder. The music is still run by men. When a young attractive girl walks in the room, if you can play your cards in a way where you respect yourself, you can get noticed more. It's like playing with the devil. I was always smart and I had street smarts. I knew how to use femininity and the smile to get heard but I never crossed that line. It's harder because I feel like I have to be better and work harder. This is what I teach my daughter. You have to be smarter, stronger, and work harder. You just do. I think it's changing and that's wonderful.
Do you think that the industry has changed since you started out in it? How do you feel that it has changed?
I do think it's changing. The #MeToo Movement has changed it. There are more young girls that want to be record producers, not just artists and songwriters. The only way it's going to change is we need young girls to know that they can also do those jobs that men do. When I grew up, it wasn't like that. I never worked with a female producer and now I work with one of my friends, Liz Anne Hill. She's a producer. She was one of the first female producers I ever worked with. How many are there? The only way it's going to change is they have to want to do those roles. I was lucky to work with Sylvia Rhone. There are certain women in this industry but there are not as many. I see more and more.
Young girls need to see that to know that they can be that, not just the singer. I wish that I would have known that. I would have been able to program my own beats and not have to wait for someone to program for me. I didn't even know that was a possibility. There's the bad and the good in the internet but one thing that it does great is that you can find all that. The information is out there. We have to let our daughters know that they can do anything that a man can do. I do feel like they have to be better.
From my perspective, being a manager, nowadays, there are more female managers around but it's a generally male-dominated part of the industry to be in. I've rather enjoyed being a woman in this business because I think you surprise people sometimes.
I've always said I love being underestimated. I love when they see a pretty-faced manager walking in and then you're badass.
They hate you.
That's okay. I think that it's slowly changing. We have a long way to go. You do see more female directors. There are not as many.
Do you ever see yourself being back in front of the camera again? You were on the reality show There Goes the Motherhood. Would you ever want to be back in front of the camera or are you happy behind the scenes, writing and producing?
I would love to. I miss it. I'm always telling my friends, "Write me a part. I'll do it for free." The reason I haven't pursued it is that I know what it takes and how much you have to put into it. I know how much I would have to be gone for my family at this moment. I'm not willing. They're more important at this moment, this season in life. I meant to parent with everything that I have. I would love to act again. The great thing about acting is I can be a grandma. I would love to take classes again, study, and do theater and television. I would be open to a reality show. We've been talking about it for a couple of years with people about doing one for the family. I don't know. I know that I'm open. I don't say yes to everything, but I say, "Let's talk about it." I love being creative. My spirit could never just be a mom.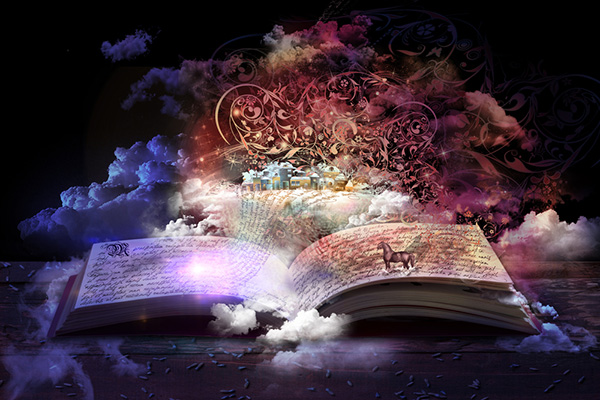 My last question is, what's next for you?
Everything. Whenever I feel like I'm done, I would be depressed. As scary as it is to think about jumping in again someday, I know that I'm capable and I know that I will. I don't know what's going to come first. It's me, first. I'm working on my personal and emotional health. I need to be healthy and strong for my family. I hope to keep writing. I love working with young artists. I love songwriting. I am working on my stage fright of singing which is a weird thing. I did The Bluebird and it was great for me to do a songwriters' round I'd never done. I'd love to do more of those because it's scary for me.
It sounds to me like anything that you set your mind and heart on achieving is possible. You hear people being triple threats, but I think whatever's past a triple threat, that's you.
I don't think I've mastered anything, I'm like a jack of all trades.
I was also impressed when I came to your house that you were busy designing costumes for 40 kids or something for Ella with rhinestones and sequins.
Anything that you set your mind and heart on achieving is possible.
Click To Tweet
I'm a dance mom. I make dance costumes. Whatever I do, I do with every being of my soul. That is the artist in me. It's so funny because everybody will say, "You should do that for a living. You designed this house? You should be a designer." I'm a horrible business person but a great creator. If it becomes a business, I'll freeze. I just want to do it. Let someone else be a businessperson.
You can clearly do it all. Thank you for being an amazing guest. It's been lovely speaking to you. Thank you to our followers. Signing out now from La La Landed. Back to you all soon.
Important Links:
About Stefanie Fair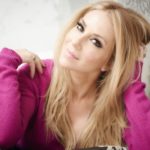 Stefanie Fair began her career as a professional child actress, singer, and dancer on television ('The Facts Of Life', 'Punky Brewster', 'Married With Children' and 'Blossom') among numerous national advertising campaigns.
Stefanie and Black-Eyed Peas front-woman Fergie (Stacy Ferguson) founded the 3-part harmony girl-group 'Wild Orchid'. They emerged in 1993, scoring a major record contract with RCA. Wild Orchid released three albums during their ten-year career and hosted two successful seasons of "The Great Pretenders" Saturday mornings on ABC/Fox Family. Stefanie polished her craft, continually writing and producing new material. Ultimately, she broke out as a songwriter-producer with songs performed by Fergie, The Pussycat Dolls, and Miley Cyrus among others. In 2016 Stefanie was cast in the Bravo docu-series "There Goes the Motherhood" with followed 6 southland moms – as they face a myriad of challenges, relationships, child-rearing, and fun times.
Stefanie is the mother of four children – Ellington (9) Ella (8) London (7) and Rocky (3.) While handling the demands of a busy home with young children, she remains an in-demand songwriter who brings clever, catchy, and unique ideas to every session. She is a true woman of today who balances an intense work schedule with family, personal fitness, an extraordinary sense of style, and vibrant friendships.
Stefanie lives in Brentwood, TN with her record producer/musician/executive husband Ron Fair and their family.
Love the show? Subscribe, rate, review, and share!
Join the LA LA LANDED Community today: